Early assessments of the Engaging Quality Instruction through Professional Development (EQuIPD) program are revealing its impressive impact among Florida teachers.
The EQuIPD program, led by Department of Materials Science & Engineering Senior Lecturer Nancy Ruzycki, Ph.D., is funded through a $5 million Supporting Effective Educator Development (SEED) grant and specially designed to support teachers in learning new instruction techniques.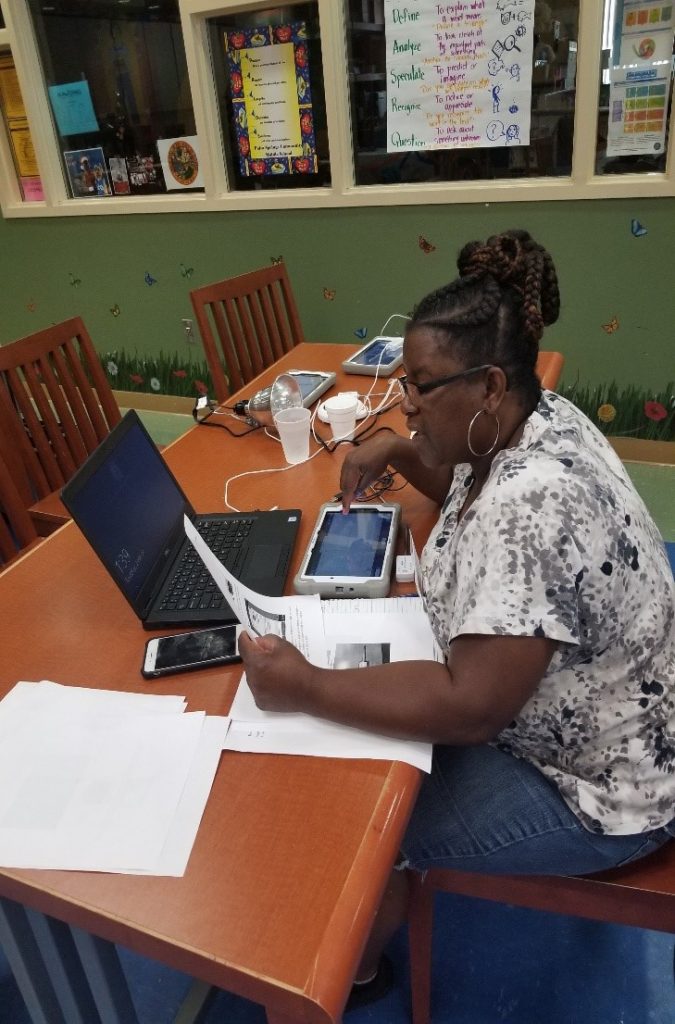 A program evaluation survey found that teachers with EQuIPD training are implementing more technology and computational thinking in their classrooms and are also using real-world problems to help develop workforce skills in their students. They have a greater knowledge of local STEM resources, and employ design and systems thinking with engineering design in their classes and lessons. All of these elements align with the EQuIPD program's vision that supports the continual professional development of teachers, which generates significant changes to teacher practices in the classroom and can improve student learning outcomes.
"Teachers in the EQuIPD program learn new approaches to classroom instruction, including using model concept development practices to help structure lessons for all learning levels, utilizing technology to collect and analyze data and refining and deploying their lessons into real world applications," Dr. Ruzycki said. "We are extremely pleased with the results of the study, and it indicates our theory of change for teacher professional development is appropriate, and our study is well designed to create pedagogical change."
The evaluation, commissioned by EQuIPD program coordinators and conducted in spring 2020, measured the program's impact by administering a survey to two segments of educators: one group who had received EQuIPD training and a control group who had received none. The resulting data was impressive, showing significant, positive impacts on both teacher knowledge and instructional practices.
Throughout a school year, EQuIPD teachers engage in over 250 hours of trainings and coaching sessions to improve their teaching practice, including a 40-hour summer bootcamp, Saturday workshops, technology training, one-on-one coaching and local STEM field trips. The program also instructs teachers in the use of process mapping in the classroom to support student thinking.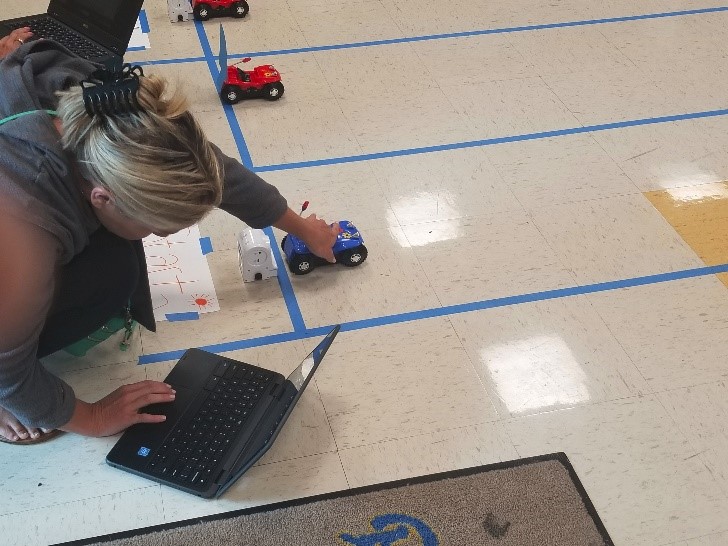 Participating educators are equally excited about the program and its impact on them as teachers. Rosemary Morgan, a teacher in the Okeechobee School District said, "I guess the biggest transformation was "reflecting" on my own lessons. Deciding why I am choosing the activities, technologies and questioning strategies that I choose. More importantly, I am more cognizant of my final outcomes. I've learned to ask myself, 'Will the path that I have picked lead my students to success?' before implementing the lesson."
Maria Isreal, a teacher from Manatee County said, "I am better able to tear apart my lesson and find ways to improve it. Instead of saying I think my lesson is good or bad, I can pinpoint the parts that make it good or bad."
"It is clear the EQuIPD Professional Development program has had a significant impact on teacher practice for research-based teaching methods in the classroom," said Dr. Ruzycki.
Student level data is being collected and analyzed for state assessment measures to see if these changes in practice are reflected in student level performance on state tests. With state testing in Florida currently suspended due to COVID-19 precautions, the evaluators are seeking alternative data which could assess student learning gains attributed to changes in teacher practice.
"It's a major step in STEM instruction design, and we're already seeing tremendous results. We feel like the first year was primarily about creating our own models for the way of work between teachers and coaches. EQuIPD provides the metal frameworks necessary for teachers to then build the working scaffold for this pedagogical practice," said Dr. Ruzycki. "We are hoping that this year, as we get more engaged in video analysis of lessons and engineering design, we will see even more gains in teacher practice and student core model development."