The EQuIPD Team
Main Team Members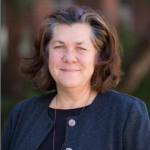 Nancy Ruzycki, PH.D.
Principal Investigator
LinkedIn
Dr. Nancy Ruzycki is an Instructional Associate Professor, Director of Undergraduate Laboratories, and the Principal Investigator on the EQuIPD Grant at the University of Florida within the Department of Materials Science and Engineering in the Herbert Wertheim College of Engineering. She has received over 7 million dollars in funding for her work. Her research is focused on engineering education and the use of models, process maps, and system thinking in teaching. Dr. Nancy Ruzycki holds a Ph.D. in Physics from Tulane University, is a certified teacher, and holds National Board Certification in Physics. She is a "Modeler" and has trained at Florida International University for Modeling Physics.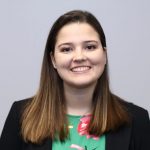 Krista Dulany Chisholm, Ph.D.
Research Assistant Scientist
LinkedIn
Dr. Krista Chisholm is the Research Assistant Scientist for the EQuIPD grant programs. She currently manages all K-12 programs for the grant including Goldberg Gator Engineering Explorer Summer and After-school programs and the Powering The Community: AI Design Challenge for Florida High School Students. She was previously the Lead Instructional Specialist on the EQuIPD grant, working with K-12 teachers across Florida. She uses a system thinking approach to support teachers in creating conceptual models, designing coaching systems, developing frameworks and lessons, and preparing professional development. Her research interests include STEM education, system thinking, conceptual modeling, and coaching.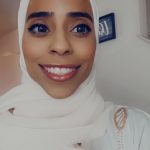 Halma Abubakar
Program Manager
LinkedIn
Halma Abubakar is a community organizer with extensive experience managing a charter public school and community-based organizations in Seattle. She is passionate about system thinking and helping to bring resources to underserved communities.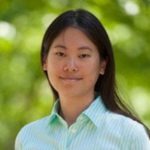 Sharon Chou, P.HD.
Data Scientist Expert
LinkedIn
Dr. Sharon Chou has applied her data science and analytics know-how across fields such as education, finance, manufacturing, healthcare, social media, customer service, insurance, and energy. Sharon was previously the Principal Data Scientist at Amira Learning, where she designed and implemented machine learning models for accelerating English and Spanish reading mastery in K-5 students globally. Her focus areas include data mining, visualization, time-series analysis, natural language processing, and robotic process automation. She has a Ph.D. from Stanford University, where she conducted research in Computational Materials Design and an M.Eng. from MIT in Electrical Engineering and Computer Science.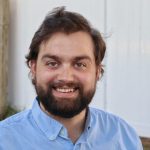 Jared Carter
Data Scientist and AI Coach
Jared Carter is the team's Data Science and AI Coach. He has prior coaching experience as an instructional specialist on the EQuIPD grant. For the past year, Jared has mentored students and gained more experience with technology as a middle school technology education and robotics teacher in Sarasota. He has supported students from all backgrounds to discover and hone their knowledge of computers, coding, 3D printing, and more through group design projects.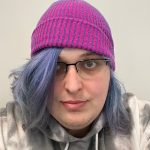 Alvin (TJ) Huges
Data Scientist Instructional Coach
Alvin (TJ) Hughes is a graduate of the University of Florida with a Bachelor of Science in Materials Science and Engineering and a minor in Engineering Innovation. He has interests in additive manufacturing, materials processing, and data analytics. He is creating a Data Science/AI curriculum for the EQuIPD grant at the University of Florida and managing a team working on Python Professional Development for teachers interested in Data Science. Previously, he has worked as an instructor at Mathnasium, where he taught math to K-12, and as a lab assistant in an undergraduate laboratory at the University of Florida.
---
RESEARCH ASSOCIATES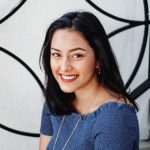 Areesha Razi
Research Associate
Areesha Razi is an Undergraduate Research Associate for the EQuIPD grant. Areesha's work introduces new coding software and hardware, such as Microsoft Makecode with BBC Microbit and Scratch, to K12 students and faculty. She creates and integrates new coding tutorials for students and teachers to help implement technology from a young age. Areesha is pursuing a Bachelor of Science in Biology at the University of Florida.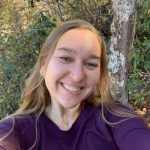 Olivia Lancaster
Research Associate
Olivia Lancaster is an Undergraduate Research Associate with the EQuIPD Grant. Her goal is to work with students to inspire them to pursue material engineering and spark their passion for learning and problem-solving. Olivia is the student lead for the Goldberg Gator Engineering Explorers After-school Programs.
Grace Watts
Research Associate
Grace Watts is an undergraduate student majoring in Materials Science and Engineering at UF. She is currently an Undergraduate Research Associate with the EQuIPD Grant and conducting research on polymers with the Chemistry Department at UF. Besides academics and research, she is the Competition Chair for Gator Theme Park Engineering and Design (TPED) and loves all things theme parks. She is excited to learn more about STEM education and is looking forward to giving younger generations the opportunity to learn about STEM at a young age.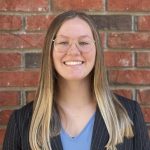 Summer Hane
Research Associate
Summer Hane is a Graduate Research Associate. She is working towards obtaining the Certificate of Polymer Science, as she hopes to pursue research and a career in the field. Besides academics and research in the entomology lab, she is treasurer of the women's club flag football team. She loves eating, watching sports, and learning new things in her free time. She is excited to help inspire the next generation of learners to pursue a career in STEM.
---
Past Members
Undergraduate Research Assistant
Michael Roberts
B.S.,  Materials Science and Engineering, University of Florida
Victoria Stevenson
B.S.,  Materials Science and Engineering, University of Florida
POST-DOCTORAL RESEARCH ASSISTANT
ADMINISTRATION & DATABASE MANAGER
Yang Zhao
M.S., Accounting, University of Florida
TECHNOLOGY COACHES
Jocelyn Hernandez, RTI Surgical Specialist
Hannah Huang, B.S., Georgia Institute of Technology
Nikolas M. Vega Michalak, M.S., Ohio State University
PROJECT MANAGER
Venice Walker, Assistant Chair, Epidemiology Department, University of Florida
EQUIPD INSTRUCTIONAL SPECIALISTS
Seleka Kerr, Realtor
Xavier Rozas, Coordinator, Professional Learning for NEFSTEM, University of North Florida
Christine Angel Danger, STEM Instructional Specialist, Hillsborough County Schools.